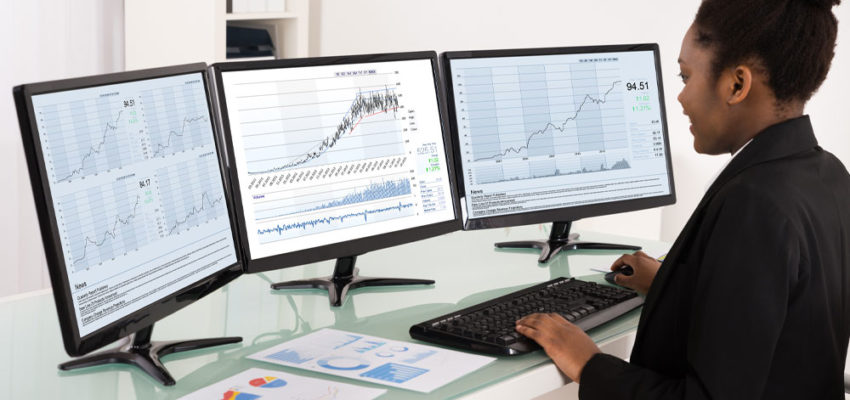 This program is approved by New Jersey Department of Education (DOE) and Department of Labor and Workforce Development (DOL). Funding Option is available to qualified NJ Resident students, contact us to check on requirements.
The course provides a thorough Foundation, Advanced and Project Management related concepts focusing clinical trials, drug development, Study design, Project Management, and Monitoring concepts of Clinical Sciences in reference to roles and responsibilities performed by Clinical Research Associate. The concepts include protocol development, assessment and reporting of adverse events and explain GCP-ICH guidelines along with other necessary regulatory information. The course emphasizes understanding of the science and the expectations of initiating, conducting, monitoring, and managing clinical trial-related work. This training will develop the technical skills and knowledge pertaining to the roles and responsibilities of CRA – In House. Students will get exposure to real-time practices pertaining to Case Report forms (CRFs), Trial Master File (TMF), Clinical Trial Protocol, Clinical Trial Budget, and Audit. The course curriculum is designed to give an edge to obtain job opportunities in the clinical research field.
Our Programs are delivered in 2 Different ways for convenience of student:

Self-Paced Individual Program (SIP)

– Skill and Job Oriented Certificate programs, delivered as Self-Paced Online with project solutions.


Self-Paced Blended Program (SBP)

– Skill and Job Oriented Certificate programs, delivered as Self-Paced Online with project solutions. Support thru Email and Phone for queries. Student participates in 7 days Post Training Assistance program for Resume preperation.
Recommended: An Associate or Bachelor's degree in Medicine, Nursing, Pharmacy, Public health Biology, Biochemistry, Biotechnology, Chemistry, Clinical Research, Biomedical Engineering, Public health, Pharmacology, or toxicology, Medical Device & Technology, Psychology, Sociology and Healthcare Administration.

Institutional Scholarship / Promotion:

Institutional Scholarship / Promotion is available for selected on tuition. We review your educational background, certifications, and prior experiences (if applicable), to evaluate your eligibility. The qualified student will be provided with the promo code for scholarship on Tuition.

Please Email your resume to Human Resources qpdc@qtech-solutions.us to check on your eligibility. We will contact you. Qtech's objective is to provide you the right career pathway and advancement required to meet your career goals.

Learning Outcomes:

The Benefit Student Gains

Upgrading the Knowledge required.
Better Resume Placement for promising jobs.
Low Investment, high learnings
Learn from Anywhere, Anytime at your pace.
Job and Title Based Tasks as followed and Practiced in industry
Applying Concept into Real-time (Policies, governance and tools)
Work on Role Based Tasks followed and Practiced in industry
Mocks and Narratives for Client Discussions
Readiness to work with limited support

LISTED AS PRIVATE SCHOOL (USA)

Our objective is to help Experienced Clinical Research Professionals to meet the following career pathways. Typical Clinical Research Project Management Job Titles the candidates can apply after this training program are
PROJECT MANAGEMENT – CLINICAL RESEARCH JOB
Clinical Program Manager
Manager of Office Sponsored Programs
Clinical Data Project Manager
Research Business Operations Analyst
Clinical Research Manager
Clinical Trial Project Manager
Manager, Integrated Clinical Trials
Clinical Study Manager
The program was designed by industry experts for students and young professionals. The training provides in-depth knowledge of the roles and responsibilities of the Clinical Research / Clinical Study Manager, including the theoretical aspects of the field and exposure to a variety of exercises based on industry requirements.
This program emphasis on Clinical Research Project management Roles and Tasks performed by Clinical Research Associate. The student must have gone thru Basic and Advanced Clinical Research Associate Training to qualify.
LIST OF TOPICS:
THEORETICAL ASPECT OF THE FIELD
1. Risk-Based Monitoring (RBM)
2. FDA Audit process for Clinical Research
3. Clinical Trial Project Management (CTPM) and Timelines
4. Development of Monitoring Plan
5. Protocol Deviation/Violation Management
6. Trial Master File and QC Management
7. Clinical Data Reconciliation and Archiving
8. Management and Reconciliation of Investigational Product
9. Advanced Clinical Research Management -1
10. Advanced Clinical Research Management -2
11. Advanced Clinical Research Management -3
12. Advanced Clinical Research Management -4
13. Planning and Conducting Global Clinical Trials
14. Management of a Successful Clinical Research Site – A
15. Management of a Successful Clinical Research Site – B
I am very thankful to Qtech learning center team for providing training in Clinical Research Project Management (CROP), as it will be helpful for me to gain experience in real time.
Neepa Y
The training helped me enhance my skills. The training was given in a very well planned, organized and professional manner.
Lily W
The program was extremely helpful, and the instructions were very knowledgeable. Thank you very much.
Category:

Clinical Research