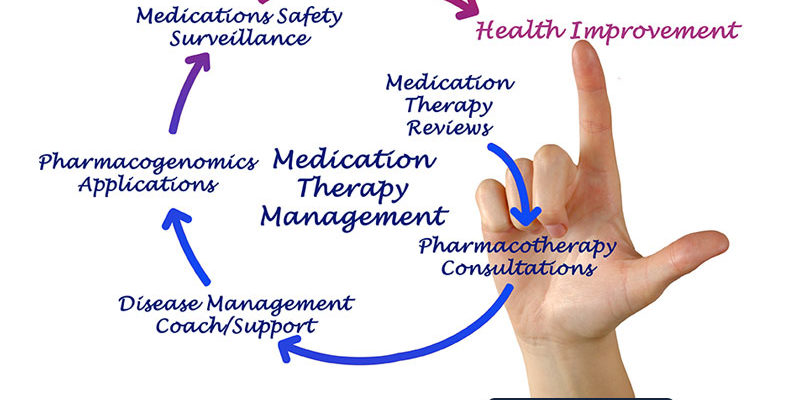 The course provides a thorough Foundation, Advanced and Project Management related concepts focusing clinical trials, drug development, Study design, Project Management, and Monitoring concepts of Clinical Sciences in reference to roles and responsibilities performed by Clinical Research Associate. The concepts include protocol development, assessment and reporting of adverse events and explain GCP-ICH guidelines along with other necessary regulatory information. The course emphasizes understanding of the science and the expectations of initiating, conducting, monitoring, and managing clinical trial-related work. This training will develop the technical skills and knowledge pertaining to the roles and responsibilities of CRA – In House. Students will get exposure to real-time practices pertaining to Case Report forms (CRFs), Trial Master File (TMF), Clinical Trial Protocol, Clinical Trial Budget, and Audit. The course curriculum is designed to give an edge to obtain job opportunities in the clinical research field.
Our Programs are delivered in 2 Different ways for convenience of student:
• Self-Paced Individual Program (SIP)
– Skill and Job Oriented Certificate programs, delivered as Self-Paced Online with project solutions.
• Self-Paced Blended Program (SBP)
– Skill and Job Oriented Certificate programs, delivered as Self-Paced Online with project solutions. Support thru Email and Phone for queries. The student participates in 7 days Post Training Assistance program for Resume preparation.
Recommended: A Bachelor or Master's degree in medicine, nursing (RN), Pharm D, Public Health, Pharmaceutical and Industrial Chemistry, Industrial Pharmacy, Industrial Chemistry.

Institutional Scholarship / Promotion:

Institutional Scholarship / Promotion is available for selected on tuition. We review your educational background, certifications, and prior experiences (if applicable), to evaluate your eligibility. The qualified student will be provided with the promo code for scholarship on Tuition.
Please Email your resume to Human Resources qpdc@qtech-solutions.cato check on your eligibility. We will contact you. Qtech's objective is to provide you the right career pathway and advancement required to meet your career goals.

Learning Outcomes:

The Benefit Student Gains

Upgrading the Knowledge required.
Better Resume Placement for promising jobs.
Low Investment, high learnings
Learn from Anywhere, Anytime at your pace.
Job and Title Based Tasks as followed and Practiced in industry
Applying Concept into Real-time (Policies, governance and tools)
Work on Role Based Tasks followed and Practiced in industry
Mocks and Narratives for Client Discussions
Readiness to work with limited support

Our objective is to help students to meet the following career pathways. Typical Drug Safety / Pharmacovigilance Associate (DSA) Job Titles the candidates can apply after this training program are :
DRUG SAFETY / PHARMACOVIGILANCE JOB TITLES
Drug Safety Associates
Drug Safety Assistant
Associate PV
Case Processor
Medical Record Extractor
Drug Safety Associate / AE Coordinator
Triage Processor
Designed by industry experts for students and young professionals. The training program provides in depth knowledge of roles and responsibilities of Drug Safety / Pharmacovigilance Specialist including theoretical aspect of the field and exposure to variety exercises based on industry requirements.
Drug Safety-Pharmacovigilance-Role based Projects(DSAP)
LIST OF TOPICS:
THEORETICAL ASPECT OF THE FIELD
1. Role of DSA
2. Introduction to Adverse events
3. Basics of Coding in Drug Safety
4. Medical Record Extraction
5. Triage
6. Characteristics of a Case
7. Case Processing
8. Data Entry
9. Case Narratives
10. Case Follow up and Handling of Cases
11. Drug safety Database and Software
12. CIOMS Line Listing
13. Signal Detection
14. Case Processing and FDA Reporting-Medical Device
15. Drug Labeling and Edit Checks
16. Revision of SOPs
17. Quality Control Procedures
18. SAE Reconciliation
19. Resolution of Queries for Pending Cases
20. PSUR Reporting
21. SUSAR
The program gave me an in-depth understanding of the role of a DSA in the Clinical Research and Pharmacovigilance department. With the practical examples and lectures from professionals, I gained a clear understanding of the practical applications needed for work. Very good course work!

The best part about DSA training is presentations which clearly mention the important and key points that are helpful for building basics in the subject. I found the exercises helpful in understanding the format on how to fill the forms and analyzing the data which will be useful in real-time for me.

I am a Medical Science graduate. This Certificate training helped me to understand the Job-related work process better. The Drug Safety Associate training program offered at Qtech is very useful for beginners, I liked it and highly recommend others. Currently, I am enrolled into an Internship program to meet my career goals.