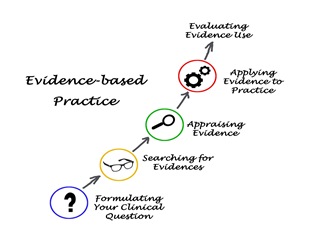 Drug Safety-Pharmacovigilance Guidelines
Qtech-Sol is a Clinical Science Training Provider. This program provides in-depth understanding of Clinical Protocol and Pharmacovigilance Regulatory practices and Guidelines followed by Pharmaceuticals for Drug safety and Pharmacovigilance Reporting and monitoring process. Being a significant part of the pharmacovigilance and safety services (PVSS) department, a Drug Safety Associate (DSA) is a key job profile for drug safety management in clinical trials and post marketing surveillance (PMS). Once a drug has been marketed the work for a DSA begins after. As soon as an alert of a serious adverse event (SAE) is raised the clock starts and sets into motion the necessary tasks that need to be completed to process the events.
In a life-threatening case, or in the case of death, DSAs are given 1-2 business days to process the necessary information and pass it onto other teams. Other medical cases including hospitalization, significant disability, congenital anomaly or other medically important events require this process to be completed in 2-7 days.
Course Name :
Drug Safety-Pharmacovigilance Guidelines
(Role based Lessons – Case Scenarios, Job Tasks with Solutions)
Duration :
15 Days / 45 Hours
Course Material :
This course contains and delivers 5 Lessons.
Each Lesson contains various delivery modes as presentation with voice over, course reading material (chapters), Quizzes for Practice (15 Set) and Test (10 Set), Short Questions, Role based Tasks (Exercises, along with solutions).
Online Discussion :
Book your slot for a personalized ONE-O-ONE discussion with us. You will receive an online invite to participate via email.
An Ideal person must have bachelor's degree in degree in life science discipline (Medicine, Nursing, Pharmacy or Chemistry) to become a Drug Safety Associate or Drug Safety Coordinator. Qtech-Sol DSA Coursework is not wet lab experience, these are computer related roles performed using clinical data and tools, to support the progress of clinical trials being conducted. Person must have basic computer knowledge and works with Microsoft Word, Excel, Notepad, PowerPoint, AE Database tools etc. The ideal person works within pharmaceutical or at hospital and research centers.
Course Enrollment process
Qtech-Sol offers self-paced online courses. Student get started with the course when they are ready. They must complete the online application and pay applicable tuition. Student must submit their resume and copy of highest degree certificate obtained. These documents are used to validate the student's name on certificate, contact information, course enrolled and their education eligibility to participate.
Submit Online Application and email your resume.
Pay applicable tuition (Shopping cart).
Receive Course Activation email.
Obtain access to Course and Solution bank (LMS).
Receive support for subject related queries.
Complete all lessons and Obtain Certificate of completion.
Upgrading the Knowledge required.
Better Resume Placement for promising jobs.
Low Investment, high learnings
Learn from Anywhere, anytime at your pace.
Job and Title Based Tasks as followed and practiced in industry
Applying Concept into Real-time (Policies, governance, and tools)
Work on Role Based Tasks followed and practiced in industry
Your resume is front face to hiring recruiters and organizations to pre-screen or call for an interview. With competition out in market, does your resume meet the requirements. Contact us to participate in our Post Training Assistance (PTA)" program for resume build, interview narratives, and mock. It is as well important to know, the current hiring organizations in your area, open positions available, salary range, fitness of resume to apply and many more. During this PTA program you will have opportunity to discuss with our course specialist to learn and discover opportunities in small steps. We shall work together as team to achieve this goal.
Professional organizations
Professional organizations and associations are membership-based groups comprised of people working in a similar field. They can be helpful resources for students to learn more about a field, develop connections and discover related opportunities.
Check out World-Wide Clinical Resource Information. Follow the resource links to learn what's happening around the world on current news and updates about Clinical trials, Regulatory, CDM and Pharmacovigilance.
This course is designed by industry experts meeting job and title-based learnings needed for students and young professionals to get into jobs. The lessons below include theoretical and practical aspect of the role and tasks performed on day-to-day basis, along with exposure to various exercises per industry requirements
Lessons Offered
1. Overview of Clinical Trial Protocol

2. Phase IV Trials and Pharmacovigilance

3. Understanding of 21 CFR Part 11 and HIPAA

4. ICH Good Clinical Practice Guidelines

5. Drug Safety Regulation and Guidelines

6. SOP Development

7. Revision of SOPs
For additional information please call us on 732.770.4100 or ENQUIRE. One of our course specialists will contact you at earliest possible.