DRUG SAFETY AND PHARMACOVIGILANCE TRAINING AND MANAGEMENT COURSES
Are you passionate about drug monitoring or surveillance and keen about the safety of patients, this career pathway will interest you? Do you have a degree in medicine, pharmacy, or nursing? Well, this career path and plan is perfect for you. At Qtech, we strive to achieve your career goals and make you successful.
What is Drug Safety-Pharmacovigilance?
Pharmacovigilance is the science and activities relating to the detection, assessment, understanding and prevention of adverse effects or any other medicine-related problem.
Drug safety associates need excellent research skills, a strong background in medical or biological science, and in-depth knowledge of the Food and Drug Administration (FDA) and The European Medicines Agency (EMA) pharmacovigilance system and regulations. Your responsibilities include analyzing clinical trial data, writing reports, and determining whether specific pharmaceutical drugs are safe.
The drug safety concept has earned a lot of attention during the past decade due to the fact it plays a major role in patients' health. Recent laws stress this concept should be included in the process of new medications' approval and continued conduct of post-marketing drug evaluations. Benefit–risk assessment should be considered by all health care professionals when they need to give specific drugs to specific groups of patients. Therefore, more care should be given to some patients, such as pregnant women, children and the elderly, since they are considered vulnerable populations.
Course Offered
We offer 5 courses, click below to learn more about each course..
THE ROLE OF DRUG SAFETY PROFESSIONAL
A Drug Safety Associate is responsible for assessing the safety of pharmaceuticals drugs once they're on the market. Using standardized guidelines, they determine whether the medication causes any adverse reactions in patients and report their findings back to the pharmacovigilance department.
Being a significant part of the pharmacovigilance and safety services (PVSS) department, a Drug Safety Associate (DSA) is a key job profile for drug safety management in clinical trials and post marketing surveillance (PMS).
Once a drug has been marketed the work for a DSA begins after. As soon as an alert of a serious adverse event (SAE) is raised the clock starts and sets into motion the necessary tasks that need to be completed to process the events.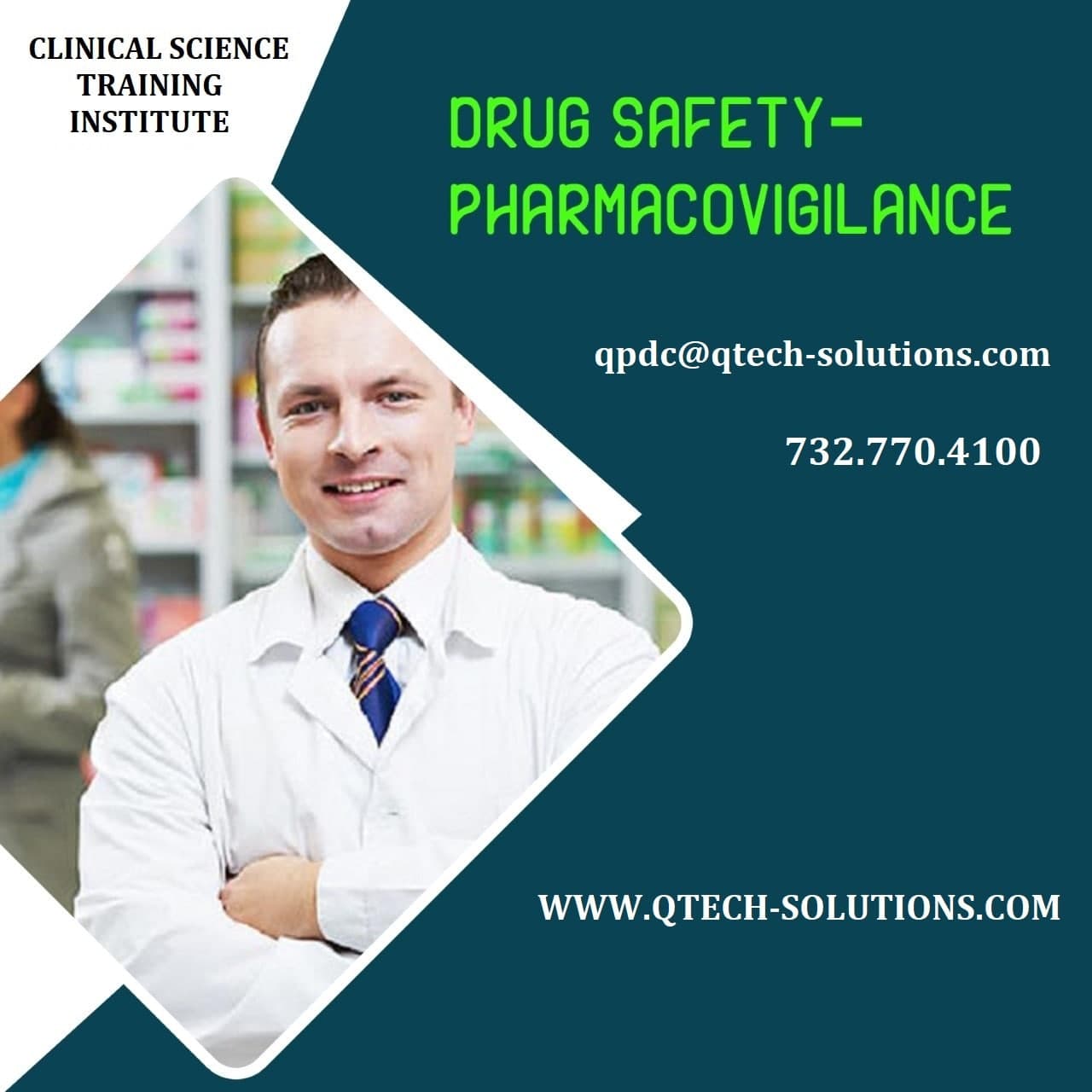 In a life-threatening case, or in the case of death, DSAs are given 1-2 business days to process the necessary information and pass it onto other teams. Other medical cases including hospitalization, significant disability, congenital anomaly, or other medically important events require this process to be completed in 2-7 days.
Drug safety is the main aspect of medical therapy that plays a major role in deciding which drug should be given to a patient. Also, considering the concept of benefit–risk balance, drugs with a high-risk profile should be avoided unless needed. All patients should be protected; nevertheless, specific groups of patients should be given more care, such as pregnant women, children, and the elderly, since they are considered vulnerable populations. Drugs can react with other drugs or foods used on a daily basis and specific precautions are required to avoid these simple but dangerous interactions. However, the risks from medications could be minimized through patient education about drug safety and openness with the patient, allowing him/her to ask questions related to their disease or medications. A good relationship between the medical team and the patient is one of the most important determinants for drug safety.
Job titles you can apply after this training
Drug Safety Associate (DSA)
Local Safety Manager (LSM)
Drug Safety Coordinator (DSC)
Patient Safety Manager
Pharmacovigilance Associate (PVA)
Medical Reviewer
Drug Safety Case Processor
Therapeutic Area Lead