CLINICAL RESEARCH AND PROJECT MANAGEMENT COURSES
Are you passionate about clinical research and want to be part of a research team to conduct clinical trials? Want to be a clinical research manager in a pharmaceutical, CRO or research hospital. You must have an associate's or bachelor's degree in biology, biochemistry, biotechnology, chemistry, medicine, nursing, public health, and other healthcare majors to qualify. At Qtech, we strive to achieve your career goals and make you successful.
What is a clinical study?
Clinical research is medical research that involves people. Clinical trials are research conducted on people to evaluate medical, surgical, or behavioral interventions. Researchers have discovered whether new therapies / new drugs, diets, or medical devices are safe and effective for people. Often, clinical trials are used to find out whether new therapies are more effective and/or have fewer harmful side effects than standard therapies. Clinical trials of drugs are often described in terms of their stage. (I, II, III and IV).
Programs Offered
We offer 5 programs, click below to learn more about each program.
| CHECK YOUR BEST FIT PROGRAM | APPLY FOR SCHOLARSHIP |
| --- | --- |
| Take a quick quiz to know the best | You could qualify for Institutional |
| career pathway that meet your educatio background and experience | Scholarshipor Discount coupons. |
| Try Out Now | Apply |
THE ROLE OF CLINICAL RESEARCH PROFESSIONAL
It is the responsibility of the clinical researcher to ensure that these trials are conducted ethically with good clinical practice and that all team members adhere to strict regulations. They must handle documents and materials carefully and safely. Overall, researchers are responsible for recruiting and screening patients, maintaining patient care in terms of health and progress, and then submitting results to sponsoring organizations upon completion.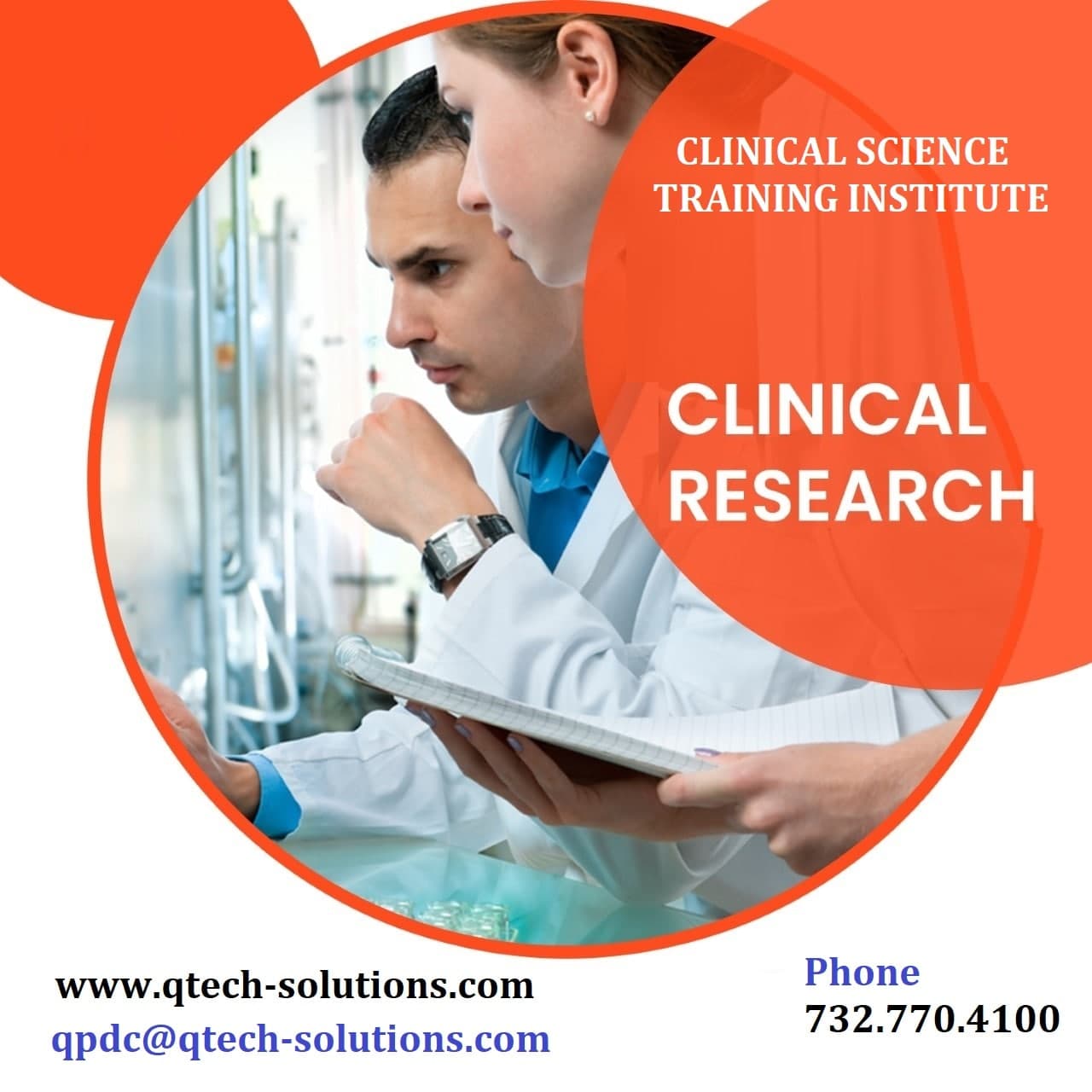 The Clinical Research Associate (CRA) can be hired directly by the sponsor company of a clinical trial or by a contract research organization (CRO) (also known as a clinical research organization), which conducts clinical trials on behalf of the sponsor company. The Clinical Research Associate (CRA) is also called a clinical trial monitor. They have a broad description of their work, but their main responsibility is to ensure the rights, safety, and well-being of the participants in clinical trials. The Clinical Research Associate (CRA) serves as the primary means of communication between the sponsor and the site. A clinical research Associate / Assistant (CRA) professional sets up, monitors, and closes clinical trial sites assigned to him/her. Depending on the level of experience, CRA is usually hired by employers at CRA I, II and III levels.
Job titles you can apply after training
Clinical Research Associate
Clinical Research Coordinator
Clinical Trial Assistant
Trial Regulatory Coordinator
Research Assistant
Research Associate
Trial Master File (TMF) Assistant
Site Management Specialist
Documentation Specialist
Clinical Trial Monitor
Clinical Study Manager
Clinical Project Manager